Social Media Lessons from Thirty Brands
Posted on January 13th, 2011
Last semester, my Internet marketing students completed a social media project. They were asked to follow three social media channels by a company of their choice, and then write up their experience about it. Together, we observed 30+ companies' social media practices, ranging from lesser-known brands to major players in the social media arena such as Starbucks and Best Buy. In this blog, I would like to share some qualitative conclusions from those observations.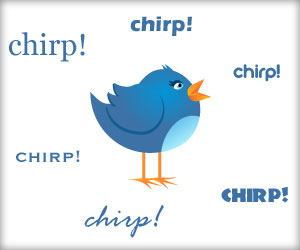 Photo by Flickr User Widjaya Ivan | CC 2.0
What Works
Polls and questions: Asking consumers easy questions that are tangentially related to the product seems to receive good reactions from consumers, and many do respond. A key to this practice is to time the questions based on what's on consumers' mind at the moment (e.g., holiday, economy, etc.).
Contests and submissions: It may seem like a lot of companies are running contests nowadays. But in our observation, it still seems to work quite well among consumers. Visibility of winning is important. An example is ESPN's use of fan-submitted photos as its profile picture. This is updated every week so that the chance of winning is pretty frequent.

Responsiveness to consumer comments: Although it takes a lot of time to wade through a potentially large number of consumer comments, the most successful communities that we observed tend to be the ones that respond to a consumer's comment quickly. In one example, a consumer posted that she was having a bad day on Cold Stone's Facebook page. Very quickly, the company responded with an offer to make the consumer's day better. Not only does this create a sales opportunity, but it also builds an emotional connection with the consumer and shows that the company cares.
What Does Not Work
Complete synchronization across channels: It is important to maintain a consistent image across different social media channels. But when the synchronization is overdone (e.g., posting the same exact messages across all channels), it makes a company's social media presence seem weak and lazy. While YouTube, Facebook, Twitter, etc. are all social media channels, people visit them for very different reasons. As a result, it is important to use each channel based on who uses it and what it is used for.
Relying solely on consumers to maintain a community: When a company establishes a presence in a social media channel, it is making a commitment to engage with consumers. While ideally the community should have many consumers participate and interact among themselves, the company should not count solely on consumers to keep the community going. In the worst managed communities, we saw companies ignore consumer questions and completely expect other consumers to answer those questions. It creates an impression of indifference and defeats the purpose of brand-customer engagement. A well-balanced social media channel should have a good amount of both consumer-consumer and consumer-brand interaction.
Miscellaneous Observations
A good portion of the companies that we observed did not do a good job with their social media channels. Participation rate was low, and consumer feedback and comments were left unaddressed. Out of all the channels that we observed, YouTube seems to be the weakest link for most brands. It receives the least amount of attention from companies. Many companies update their channels very infrequently, and treat YouTube more like a TV channel for pushing video information to consumers rather than using it effectively to engage video-oriented consumers. This is an area that we see a real need for improvement.
Another interesting phenomenon from our observations is how much passion plays a role in determining the success of a social media channel. In some ways, this almost gives unfair advantages to some brands that have a natural association with passion. For instance, as a sports news center, ESPN enjoys tremendous reaction due to consumer enthusiasm with certain sports and sports teams. But brands that do not innately draw such passion can link themselves with something people are more passionate about. For instance, both Nike and Red Bull associate the brand name with various mainstream as well as extreme sports. That strategy sparks people's enthusiasm and puts the product in a more interesting light.
I hope these observations will prove useful as your company designs its social media presence. Please do share what you have seen or experienced as successful vs. unsuccessful social media practices.
Update (1/16/2011):
After writing this post, I came across Brian Soli's article titled In Social Media, Failing to Plan is Planning to Fail. That really resonated with the haphazard ways many social media channels that we observed during the project were put together. What I wrote in this blog has more to do with the tactics that companies can use to increase their social media effectiveness. But without proper planning in the first place, as Brian Soli points out, social media efforts will fail.